If you always do what you've always done, you'll always be where you've always been

T.D. Jakes
---
Why The Blog Relay?
Because life isn't a race, it's a relay – Dick Gregory.
It's a mix of everything. Skills and attitude, combined with intelligence, theories, & emotions, balance our life. This is exactly what the platform offers to you!
Simple. Engaging. Thoughtful
What's in the name?
Real growth as an individual is a relay. It shows us a parallel of how we measure success in life. We pass the baton from blogs to workshops to tools and motivation to keep your work & life balance.
Hope this helps in your life's relay!
What do we relay about?
Emotional intelligence. Self-Awareness. Efficient strategies for time management and productivity boost. Unique toolkits with Microsoft Excel templates, Google sheets, Mindmaps, pdfs, and workbooks; we have it in all formats!
---
The Story
Personal growth is about investing in yourself. Understanding your core values, having perspectives, confidence, and an optimistic attitude makes you valuable in the workplace and ensures outstanding results.
My driving passion is to help people attain personal growth with things that can make a big difference in their daily lives and workplace. The blog serves the following purposes:
Help you carve happiness for yourself in the workplace despite tough competition and stressful environments. How? using emotional intelligence!
Enable you to do more with unique toolkits. Microsoft Excel templates, Google sheets, Mindmaps, pdfs, and workbooks, we have it in all formats!
Efficient strategies for better time management, productivity concepts, and techniques that help you grow!
---
Hello, my name is Surbhi Mahnot & this is my blog. My treasure!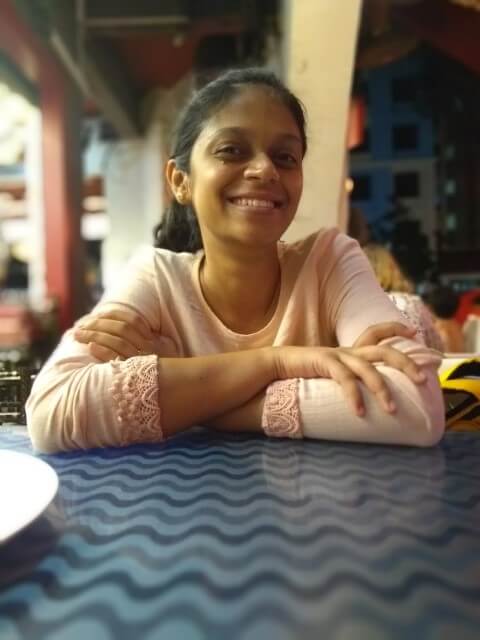 I am a problem-solver. That's what my close ones call me. No, I don't have a magic wand!
My passion for growth and learning lights a fire beneath everything I do. Inspired by Daniel Goleman's Emotional Intelligence, I started practicing how to use my emotional understanding to sort things at work. I realized how empathy, gratitude & self-awareness could make a big difference!
My experiment with various techniques did help me achieve an excellent productivity jump, and I discovered some amazing strategies on the go.
For years my idea about this blog got squeezed between my full-time job and house duties. But I'm glad that it started, and now there is no stopping! Stick around, and see more exciting articles, techniques, tools, and workshops. The Blog Relay is my first venture to share all these learnings & experiences with you all – whatever little knowledge I have.
I am a doting mother to my little daughter, a caring wife to my husband, and have many roles on the personal front. Traveling, reading & shopping are my favorites when not working. And I am a Ludo champion – I always beat my husband😎
If I can inspire and help even one person through this blog and my knowledge, I'll call that a success.
You can reach out to me on LinkedIn, Twitter, or Email
Be empowered and enabled with knowledge to live the life you want!
---
Start here