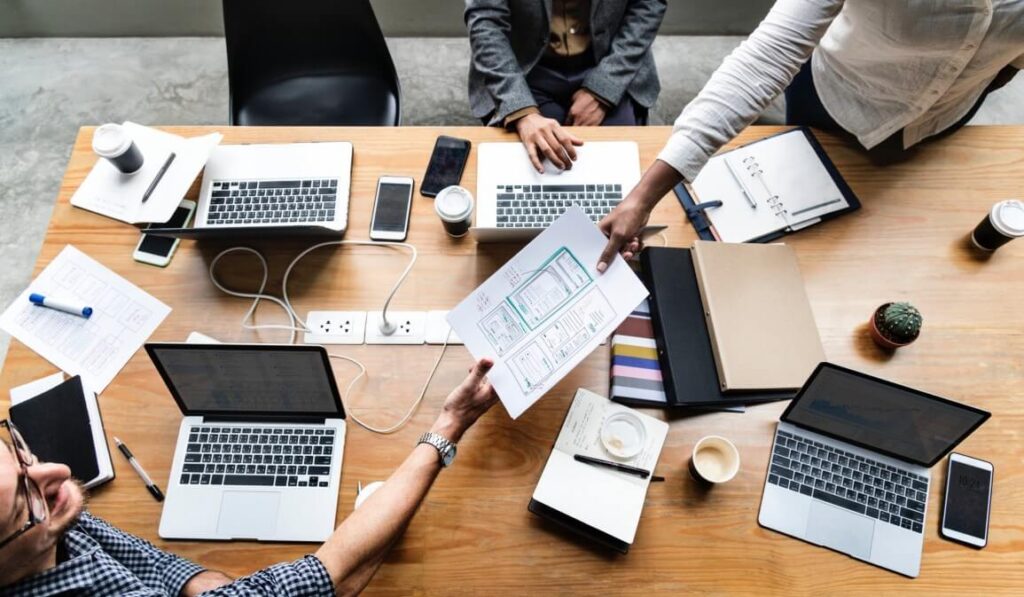 There are times when you need to delegate some or most part of your work to the team. But when it comes to practical application, it is not always that simple for the majority of people including managers, or senior executives. They resist delegating work
A 2013 executive coaching survey, conducted by Stanford University, found that 35% of chief executives say delegating is something that they need to improve, while 37% said they're trying to improve these skills
Delegation is the assignment of any responsibility or authority to another person (normally from a manager to a subordinate) to carry out specific activities. It is one of the core concepts of management leadership
Delegation of authority is very important as it empowers employees or team members. Many of us know the benefits of delegating and we do also, despite that, delegating is one of the most challenging aspects of leadership. It is often misunderstood for the transfer of accountability or self-doubt
Let's understand some barriers associated with managers/leaders and individuals resisting delegation. We will also see some solutions that might help take down these barriers
Why managers/leads resist delegating work?
#1. Loss of control
Problem: It is often feared that delegating a task means you lose control. Someone else is doing the task for which you are responsible & this is not easy acceptance. It is very likely that as a manager/leader you think that only you can do this task better
Solution: As a leader or manager you should focus on the bigger picture and not bogged down by daily tasks. You should communicate more with the person performing the task so that you are aware of the progress. Provide timely feedback for what went well and what didn't work and where improvements can be done. You not working on the task doesn't mean you are not accountable for it as well. Being a lead or a manager, you only are accountable for all your tasks whether you do it or your team does it
Remember, each person has a different style of work that may not always match your style of work. Be open to an individual style and focus on outcomes
#2. Not enough time to mentor
Problem: One of the biggest factors to resist delegating work is, people, don't believe in explaining everything to someone else. They consider it a waste of time as it requires more efforts and instead of answering other person's questions they find it better to finish the task themselves only
Solution: A change in perspective is required here. As a leader/manager you should think of long-term benefits. You doing the task yourself can give a short term-benefit that you'll quickly be able to get the task done. But in the long run, it will be an overhead to manage & work on individual tasks simultaneously. Invest time to explain work to team members and help save a lot of time for yourself next time onwards. The time that you can utilize to focus better on your manager/leader responsibilities or tasks that cannot be delegated
#3. Not enough team capability
Problem: At times managers/leaders resist delegating work saying that they lack confidence in the team for the skill-set required for the work
Solution: Take some time to understand the strengths and skills of each of your team members and then delegate work accordingly to ensure the best outcome. This not only helps you, but it also motivates employees and increases productivity which ultimately benefits business
#4. Don't know how to delegate
Problem: The focus of the manager/leader is stuck in micromanaging. They fail to visualize the bigger picture thereby unable to set clear expectations while delegating work. This leaves employees confused and frustrated at work
Solution: Focus more on outcomes. Encourage new ideas and approaches to quickly achieve the goals. Give your employees the chance to take ownership of tasks and authority enough to work as per set expectations. This way, over time, they will be able to execute delegated tasks with minimum supervision while meeting the expected outcomes
Why people resist accepting delegated work?
#1. Not their responsibility
Problem: In a team, we always have divided responsibilities. People often hesitate to step in each other's work considering it might offend someone, which is fair enough and good practice too. But it becomes a problem if it blocks you from accepting delegated tasks/responsibilities every time
Solution: As a manager/leader you should make your team understand the concepts of teamwork. A good team divides its responsibilities. It encourages team members to step up in sharing responsibility when needed. It helps in acknowledging the importance of the task that is being delegated and what benefits it will add to the project, the team or the individuals
Teamwork is very crucial to a project's success and a supportive culture would always ensure a high work spirit
#2. Lack of context
Problem: It's a belief that stepping into someone else's shoes might create problems. Team members also fear the same, especially in cases where other team members have already worked on the tasks
Solution: As a manager/leader you should clearly set the context of the task in detail. Introduce the team members who worked previously on the task so that all queries can be discussed well. Set clear expectations on the work style to follow while completing the task
#3. Problem with authority
Problem: Some people have a problem with authority. They tend to not work when someone else from the team delegates the task instead of the manager/leader. Even when the manager/leader delegates the task, ownership or accountability of tasks remains a problem
Solution: Ensure the delegation happens the right way. As a manager/leader, be present in the discussions whenever required. Send a confirmation email from your end on the top of your team member's email to help resolve the resistance. In certain cases, delegation happens only for a certain part of a task & ownership remains with someone else. In such scenarios, it becomes very important to define clear work boundaries and setting clear expectations for everyone
#4. Fear
Problem: There are many fears in accepting a task. For instance, fear of being a scapegoat, fear of failure, not having enough experience, etc
Solution: Addressing these emotional concerns is very important to have a productive team. As a manager/lead, firstly ensure that your words and actions communicate things the right way. Secondly, your availability to review task progress. Share correct feedback on a timely basis. Properly plan and delegate tasks based on your team member's skills. And allow some room for mistakes or failures by planning for them. This will help them gain confidence
The key things to remember in delegation are:
Delegating doesn't offload the accountability
Ensure that your team members know that they can look for you in case of any questions or concerns
Initially, delegating work takes time. To plan and make other team members understand the same can be difficult. But, it increases productivity eventually for both your team and you
Work done with a different approach is not bad
Delegation is a long-term strategy. Proper planning, clear communication and an appreciative approach can add great value to your team and individual growth